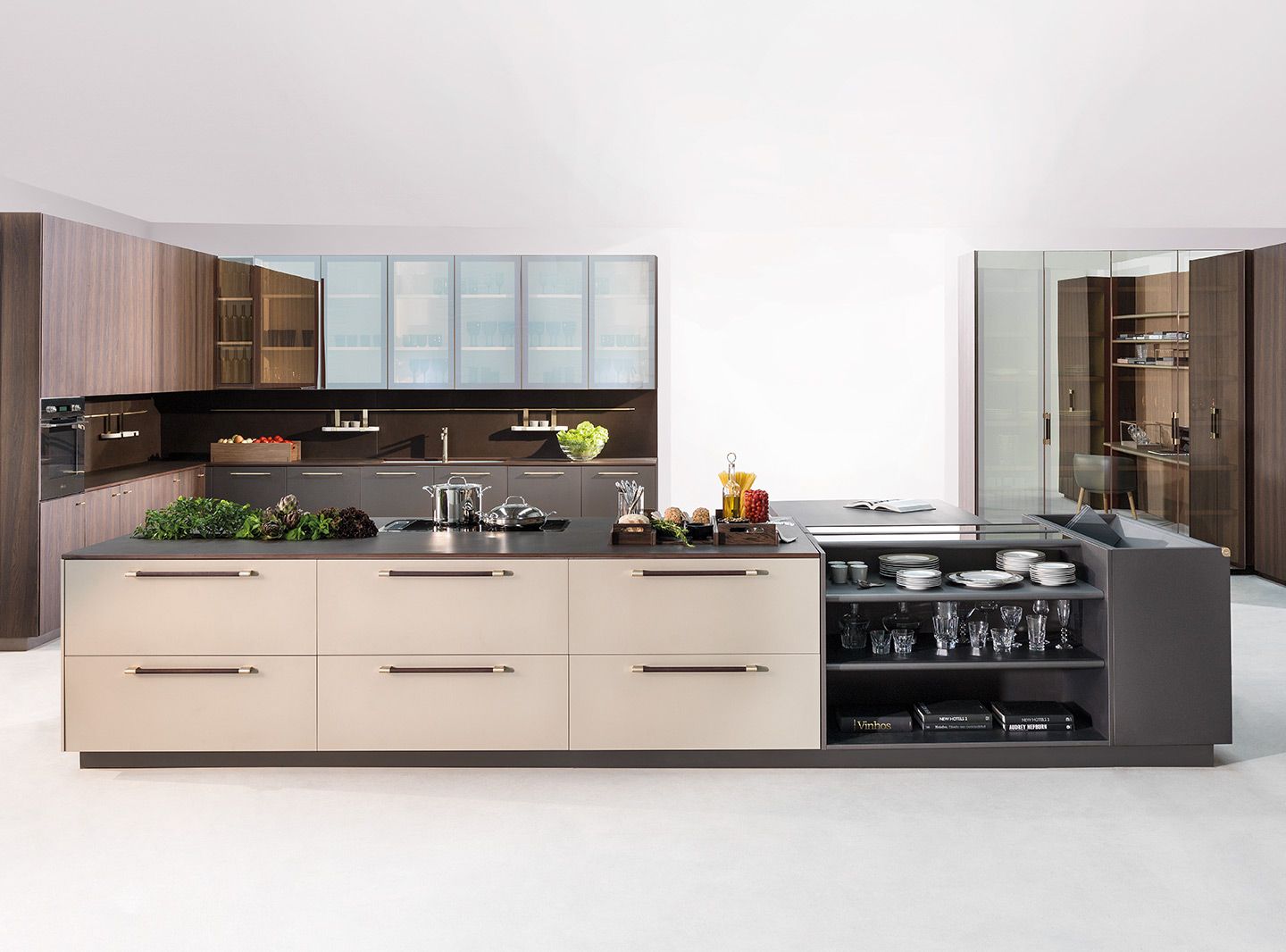 STILO
Design by RICARDO BELLO DIAS
Stilo, stelo, stile, estilo, these are the similarities that create the image of this portfolio. The meaning of these terms refer to thin lines and a soft and refined esthetic sense. The Stilo line was born as a tribute to elegance and lightness.
Handles of this line ennoble and sophisticate the furnishing, as if the product would be dressing a jewel.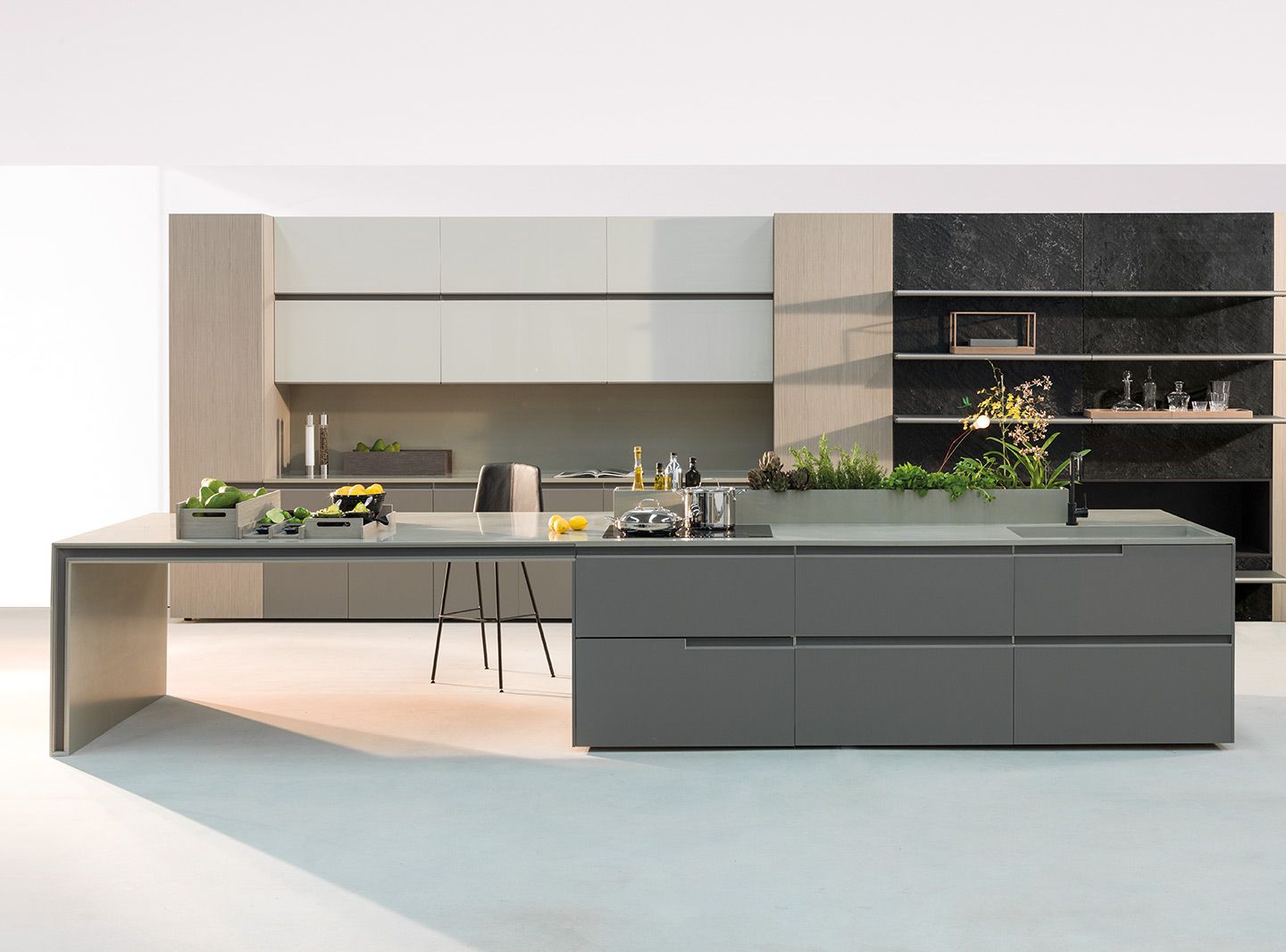 WAVE
Design by RICARDO BELLO DIAS
The Wave line provides clean, innovative and versatile shapes. Its linear handles, which feature unique design and are extremely ergonomic, can be used to compose the kitchen, closet or bathroom furniture in four different ways, horizontally or vertically, and also by opening two doors forming a unique cavity. The Wave line also features options in various finishes, colors and interior lighting.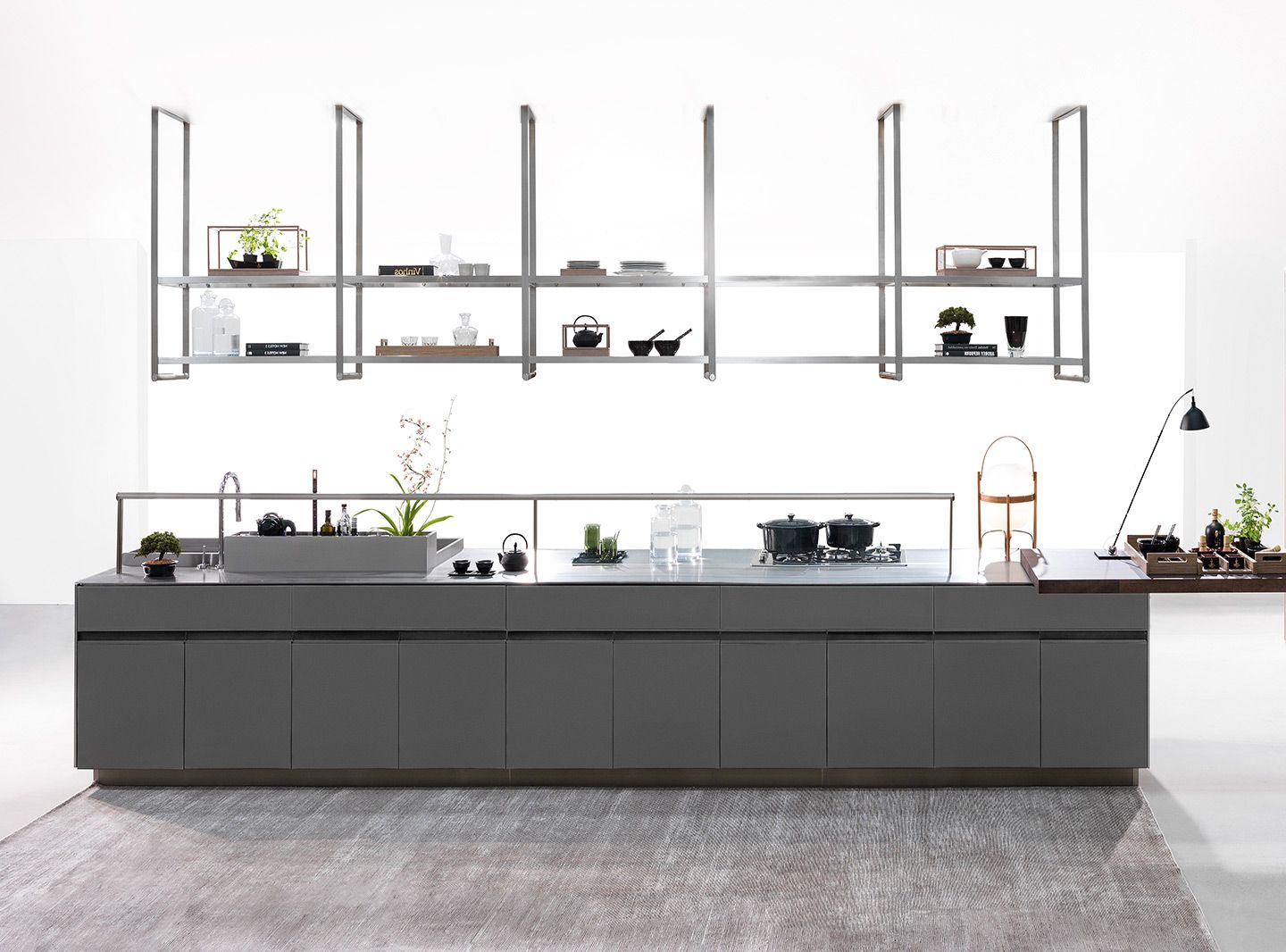 WAVE GOURMET
Design by RICARDO BELLO DIAS
A functional island where the combination of Wave line profiles brings a visual cleanness with a contemporary look.
As a metal block, the 5mm solid stainless steel top with a shaped sink integrates with the cabinets that receive high concentration metallized paint.
In contrast, a demolition wooden table brings the homey and comfortable aspect for meals.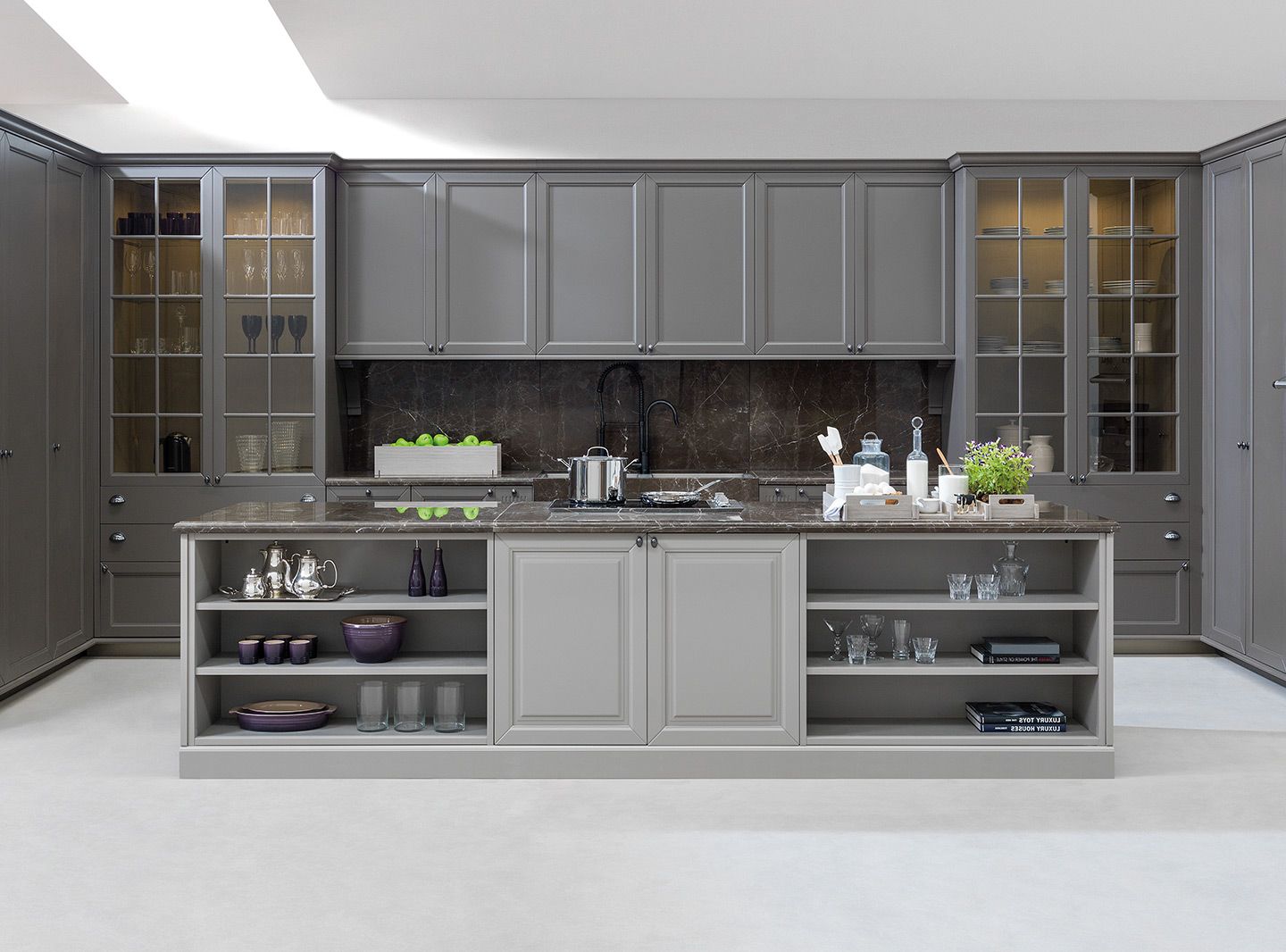 PARIS
Design by PATRICIA ANASTASSIADIS
With a more classical language, the Paris line has the purpose to work the trait, cushions, and details. The design is inspired by the kitchen-living concept, and features going back to the past. The aim is to provide comfort, bringing something of the classic style to the current scenario.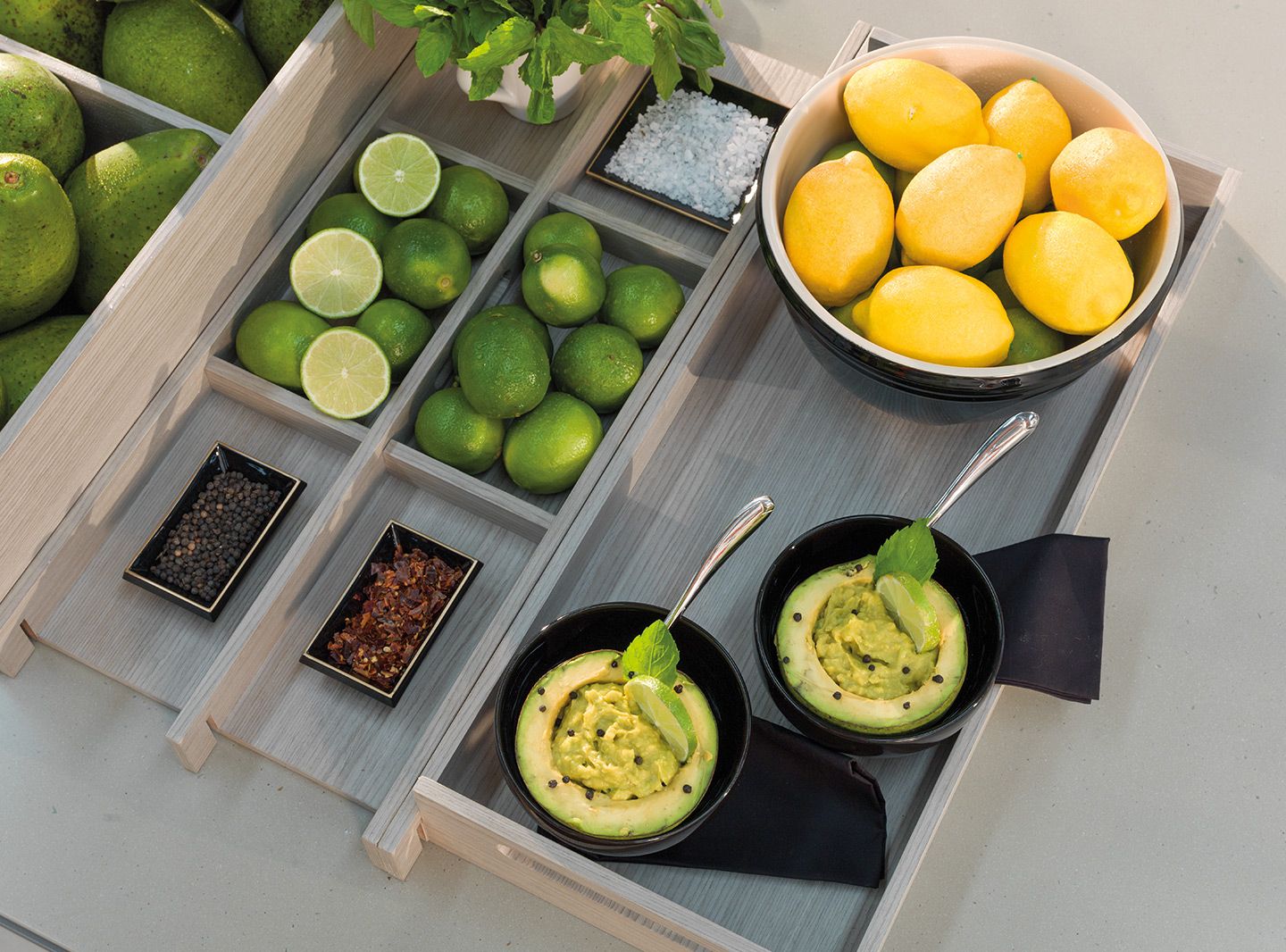 INTERNATIONAL KITCHENS
Kitchen Styles
The cuisine of a country is part of the life of its community, the convergence of cultures and the demands of a society that also result in search for quality in all life aspects.
Designing a kitchen means, therefore, to travel around the world through the preparation of the dishes, the social space forms, their rhythms and their colors.